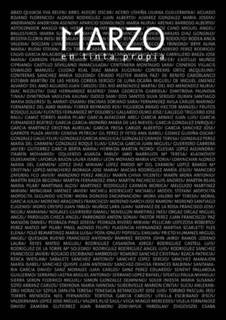 Marzo!!!!

This is one of the projects I have been so proud to be part of.
This magazine is going to be a tribute to the people who died in the terrible events of March 11th in Madrid.
I am proud to be in there, Raul Barrantes wrote a beautiful two-page story and is penciled by me aside another drawing done by me on and other incredible artists.
It s going to be in sale next week all over Spain so wish us the best of luck in the project!!
The presentation is next weekend in one of the best comic conventions in Spain.
I will give more news on the topic as soon as I have more info.
ps:No I haven`t received my scanner yet, I am waiting and waiting...Have a great day all of you!!..JESUS ANTONIO