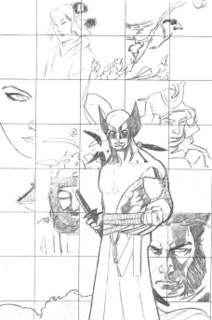 Wolvie.

Updates.
I hope you guys like this one..Well into the stuff I already sent the proposal of the Cult, so wish us Nik and I luck!
I will send an inked piece to Pedro in a couple of days to see about something We are just developing.
I have written 7 pages of my story, and I am quite happy for the line that the story is getting.
Hope to send a page to share in couple of days!!.
I have a lot of mails to answer hopefully tomorrow morning..now I have a migraine so Have a good and a relaxed day!!!...JESUS ANTONIO