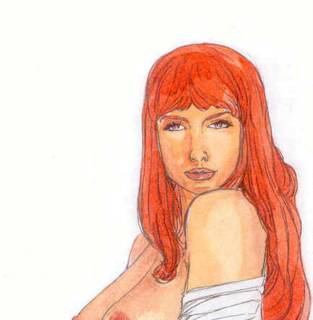 another tiny peek from the work Pedro L. Lopez and I are in developings!!!..JESUS ANTONIO

This is another small sample of Waht I am doing with Pedro, enjoy!!
Another info ..
Remember to buy your copy of RG 1
and 2 now on sale!!
Buy a copy of Rocket Girl? go here and send a mail to Nik
www.picklepress.net
If you are in Spain also buy your copy of "En propia tinta MARZO"!!!!.
Have a great day!!!..JESUS ANTONIO