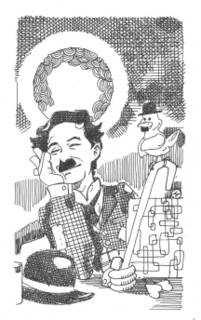 Today has been a good day indeed..In some few hours I will send my submissions, some gifts to a very good friend of mine in UK, and a piece of art I was owing to send.
I was also in a good mood to do this during the night, yeah You might guess I was watching a silent movie from Charlie Chaplin and I got inspired.
Today I watched.
Dog`s life
The Cure
Sunnyside.
I also received two good mails with some news good ones in terms of reinforcing my idea that I have a good bunch of friends....Have a great day!!...JESUS ANTONIO
Charlie Chaplin!