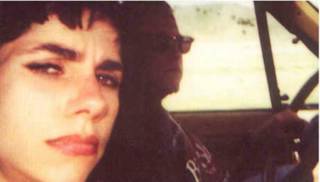 The Desperate Kingdom of Love

I am sorry no comic talk today well at least for this hour of the day!
I just wanted to recommend a CD, yesterday I had some extra bucks so I decided to buy myself a CD I always wanted to get as soon as I saw it, I really wanted to get it because I foolishly thought it would be like another Karen O (the hot girl from the Yeah Yeah Yeah) but I was gladly wrong becasue PJ Harvey Cd is something more exploratory that I thought If I had a way to defined her I would call her a poet.
Lines like "Shame is the shadow of love.." "blue is the new color and the love is the drug I need.."or "I am not trying to break your heart I am just trying not to fall apart.." damn pretty difficult to see that on the lyrics of a CD.
Right now my favorite songs are The Desperate kingdom ofLove,The Slow Drug,Shame,Poket Knife. (I almost like all the songs to be honest I am really thrilled with it).
See ya later today to talk about the usual...:) JESUS ANTONIO