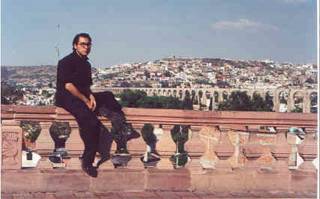 photo cuatro

The friend of a friend of mine help me some years ago to have a photo study and I wanted also to integrate the city where I live, Now I guess you can really understand that the place where I live is full of art.
Until today I received the photos in fact they are also a reminder because they were taken in very hard moment in my life, so I guess it was the perfect gift to receive on x-mas.
The first picture is the full city and its arches.
The legend is that the Arches or Acueduct at the back was constructed by a spaniard who was in love of a nun, the nun asked him to contruct an Acueduct to the poor people of the city, so as you can see that is a love proof, the nun never married the guy btw.
Have a great day!!..JESUS ANTONIO