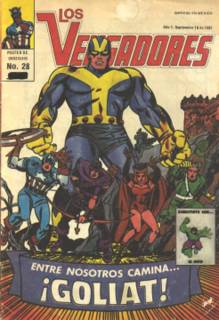 My first comic ever received.

Well I am showing you the first comic I received and the one that made me decide to become and artist. I received this comic with some others in a poor X-mas but believe me it has been the Best X-mas ever!!!
And it was drawn by the incredible artist Don Heck.
If someone can help me GET the original version in English I can find a way to compensate you!!
JESUS ANTONIO