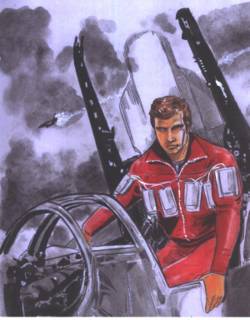 the final piece

The six million man was my favorite show and also a very good reminder of my childhood.
I did THE PIECE just for the fun to do so, and to remind me the good times I have had and I will have.
well about coloring I gotta be honest I will keep my method to myself but If you can see the development you can really understand all the process on it.
JESUS ANTONIO