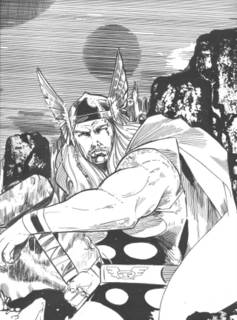 Almost final piece!

The piece is almost done.
1.-I am really sad I just couldn`t use brush on this piece but being hoenst there is a long long way and a lot of practice to use the brush. I am starting to practice and my arms are really hurting..
I really envy you inker guys!! :)
2.-I wanted to add a kind of asgardian backgound!
Have a great day!!..JESUS ANTONIO