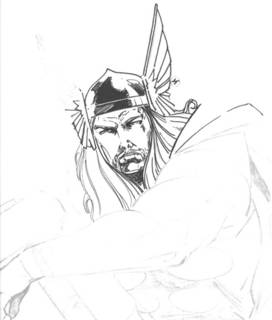 my second attempt

Well seems frustation time came.
1.-I tried to use brush work and I got upset I just couldn`t draw a line a could say was reasonably good!! damn I need to practice inking exercises with the brush (my personal goal from now on).
2.-After the frustation time I started to ink in the normal way I do.
3.-I will post the final piece as soon as I finish.
4.-Yeah today seems that it was a free day so I am catching up information I wanted to share..
Have a great day!!!..JESUS ANTONIO