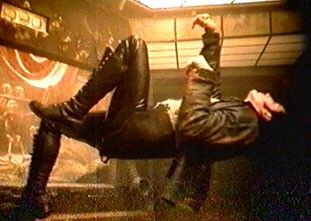 Wondy thanks for being part of this Meme!
I am repeating the rules.
1.-Yes you have to post 50 video songs with the image aside, 5 every time so everyone has the time to do so.
2.-There is no a deadline so if you have only 5 songs no problem or If you post 5 once in a while perfect! The point is that there is no rush. In my case I am posting songs and videos that I always thought that visually are incredible and some of them happen to be my favorite ones.
11.-Oasis. Wonderwall.
12.-Police. every breath you take.
13.-Radiohead. No surprises.
14.-NIN. Closer (the adult version)
15.-Bjork. big time Sensuality.
Great day to all of you!!
JESUS ANTONIO