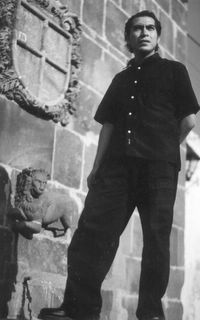 one

I had one of those days that starts so awful but ends nicely.
I had a coffee today with a nice friend and Photographer (Carol) and ahd a nice conversation btw, and next Sunday she will take me another set of photos as an studio to me.
This is one of her photos taken to me some years ago.
I will start sending Nik some work of Luchadro in the middle of the week..
Have a great night!!..JESUS ANTONIO