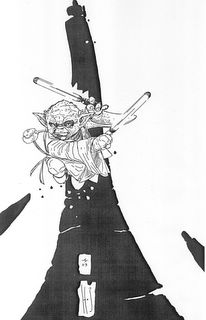 ink

Reminders to myself
I am writing my mails tomorrow night.
I am writing the next poem for The gothic story tomorrow.
I didn`t see today Lupita...she says She has to talk to me..(I just hope is something nice to me) :).
I am liking what I am doing in the panel work for Luchador!!...(hahah it is going to be worth the wait!!!)
This is a gift I gave to a nice person in 2003. I inked and drew this Yoda!!!
Have a great time!!..JESUS ATNONIO