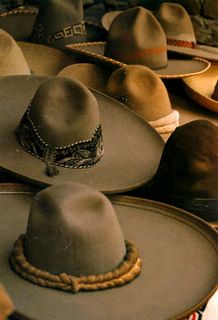 Fiestas Patrias

Well today is the Independence in my country, politically things can not be worse but the people in my country know that no matter what the situation is I We have to survive and keep gooing.
The place where I live is where all the reunions of Conspiracy started, and funny to say again that the Independence was a lame .Why? Many people considered that Criollos (Spaniards born in Nueva España or Mexico) wanted the Liberty of the country but not at all it was more a movement against the situation that was ruling in Spain in those times remember that one of the children of Napoleon reigned Spain so the movement started for two reasons Criollos trying to get complete power from Spaniards and the other not to be to the command of Napoleon III, and as fate came became a powerful movement to liberate the people in my Country.
I love my country a lot so sad Culture and Civism are things that are just fading away.
I am one of the few who knows every stage in Mexican History seems that for me was neccessary to know where We are from to know where We are heading to.
I have no plans at the moment, my Mom and Dad are going to Guadalajara today so that means the house will be for one of my brothers and I.
Tomorrow my Dad is asking for the permission to the Father of the girlfriend of one of my brothers to get married.
Can you believe it? my Brother is going to get married pretty soon!
I got really mad the person that is sending the paperwork hasn`t sent any paper so that means other week and now with the celebrations in my country means that till Monday I will know what is going on.
Expect more news today!!!
Comic work:I guess that I will start getting in contact to my teams of work by Monday to stablish every aspect of our work.
Have a great day!!!
And ¡Viva Mexico Cabrones! :) :)
JESUS ANTONIO