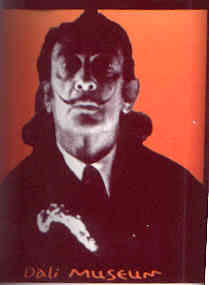 La unica diferencia entre un loco y yo es que..YO NO ESTOY LOCO!!

I was about to sleep today and my Mom told me She forgot I had a package from Nik!!!!
I love the work of Dali!!
Thank you so much Amigo!!!
You made my blue day to shine a little..wow!! thanks Nik!!
JESUS ANTONIO