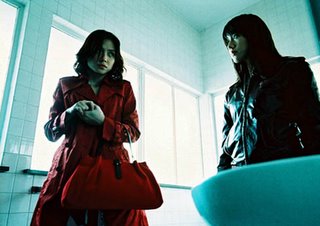 Koma is one of those incredible movies you have the chance to see very rarely, I forgot to mention that I finally saved enough to buy a DVD player and this one was my first movie with the machine.
I watched it with my brother and We were really really excited about the whole plot, how a simple idea can be so great by the way these guys tell you the story, for instance in every occidental movie you can see at least 3 twist in the plots and that is all, but in this movies I counted minimum 35 changes in the plots a twist every 3 or 4 minutes so dynamic rythm, you never know what is going to happen in the movie I consider this movie one of the best Suspense movies I have watched over the year. I guess it was filmed last year and also a difficult movie to find at least in my country.
In other topics
Kino great to see you are doing okey please send my prayers to your beloved ones..
My great amigo Nik Havert has the new update on his house.
www.picklepress.net
See you later!!
JESUS ANTONIO