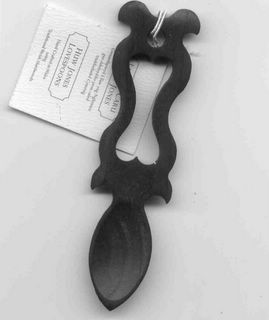 Thank you June!!!

Oh My God!! I received the gift today at my door!!
A Love Spoon from Wales!!! Wow!! thanks June!!
I hope you continue having a great time over UK.
btw I received a mail from you know whom today.
"Hi! this email is just to say hello hoping you are okey, Well see you, bye.....Take care and smile forever =)"
And I answered " Hello!!! Well just take care of yourself lots!...Loving you!...Me"
Hahah I still do not get it why to send me a short mail after the one I sent her telling her how I felt, in case you wonder why I wrote the words Loving you!...I have to be honest I am just pulling the string I just want to make her clear that friendship is not what I am looking from her, so She doesn`t have the wrong idea or play with myself AGAIN, besides that as I posted some time ago I really had enough of the situation, yeah I love her but being realistic I am starting to look in other places...so if she arrives late sorry for her not my fault. Sad but I need to define a position to follow, I mean 8 months not knowing what to do enough is enough..:)
Have a great day!!
And thanks June!!!....JESUS ANTONIO.