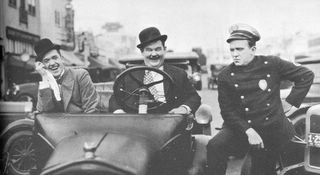 Sunday!

Saturday was weird I was feeling a bit tired and I just slept mostly all afternoon long.
Right now I am catching up with mails and answer to them and also to contact some people for some favors.
I am behind schedule in some things I hope to catch up on everything next week.
I tried a paper I had stored at my room and well it didn`t work the way I wanted seems the paper was not helping me so I need a paper with more cotton so I guess in 3 days I will buy the paper to draw the pastel piece I want to do as the start of 1864.
Behind in schedule in scanning some pieces of Luchador! but I hope to have some during the week.
Yesterday I was feeling like nothing to say in fact I was a bit upset, not reason at all, maybe I was pmsing (hahahahah just kidding, well in fact I was having a talk to Felix one of my best friends and the way We were seeing girls and stuff.
Today I will write the last cut for a Essay to ask for a scholarship so I guess today no drawing at all. I also need to write down a letter to one of my best friends in UK and send him a gift.
El Clan will have the first art installment on Monday or Tuesday.
Yes, I am available for Comission work and Cover Work. (CONTACT ME WITH A MAIL DIRECTLY OR CONTACT NIK)
If you have a music band,produce music and you need artwork I would be happy to be in help, in fact Nik Havert my great amigo and I can develop really good ideas for you.
btw Nik and I have great news about Rocket Girl 3, so stay tune!!!.
I am writting the page 12 of Third Death and I am already plotting number 2.
If you can promote my work with all the people you know and tell everyone I exist..thank you so much in advance!!
I finally bought my new computer I asked for a credit so well as you guess I am just investing my money wisely and I need to work my ass off a little bit more to pay for it and have money to continue sending the submissions, so any help is appreciated!
Have a very very good day!!...JESUS ANTONIO
Have a fantastic day!!!