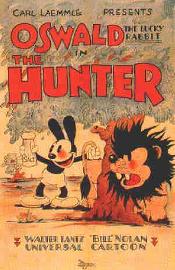 Oswald before Willie

Image showing Oswald the rabbit, after Walt Disney lost the rights to use it, He created Willie ..I mean Mickey Mouse.
This day was really weird I had a mail informing me that one of the projects I have in Spain is not any longer approved, so well not the best way to start the day.
My friends today were laughing at me, I was kind of blocked so they were talking to me in English and I was not understanding at all, to be honest I was not really paying attention to them!.
I saw Lupita today and as usual She just said wrong things.
I had a coffee with a nice girl (for what I know she wants something else...but I have no idea if trying or not). I mean right now I do not want to think on the matter.
I am finishing tomorrow morning a proposal and other page of Luchador!
Have a great day!!!!... JESUS ANTONIO