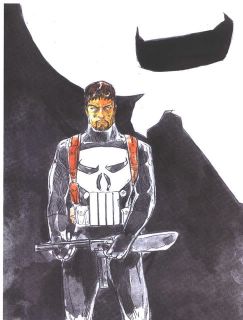 Be afraid

Dusting my cases I found this copy from a color piece I did some years ago, I like the Punisher a lot.
This morning sending some mails to people, so morning and night I will devote myself to catch up with mails.
I am seeing today the other girl I mentioned yesterday.
I am visiting my destist today so she can fix some cavities I have.
Well see you at night!
JESUS ANTONIO