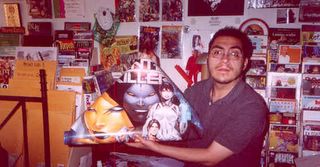 The lost poster

I took this photo two weeks ago.
The funny and idiotic part of it that it took this great poster sent by the great amigo Nik about 3 months to reach my hands.
I was asking and asking my mail man about my poster and Well I finally got it!!
Thank you..thank you Nik!!!...JESUS ANTONIO