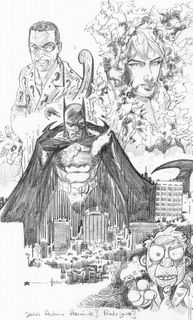 Dusting

Well...today pure networking sending mails and coloring Luchador!
I was dusting my room and found a photocopy of this piece I am really proud, it was done 3 years ago and it became a gift!
I loved this piece!
Have a great time!!
PS: Yes, I am available for Cover Work or Comissions!
ps2: I will update this post if something happens today!!
ps3: almost 12000 profile views!! mmm it really makes me think..thanks for checking that part.
ps4:It has been a good day so far!!
JESUS ANTONIO