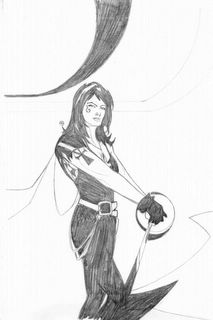 Vertigo

Guys!
I am loading something I did some hours ago, as I said this week I didn`t really take the pencils at full speed and well it really showed, my hands were a bit stiffy this time, hahah the funny part is that drawing is like piano you need to practice it daily.
I love this character from Vertigo, if I get it in my hands I already know what I will do with it.
Death is one of my favorite stories ever, in terms of art I was again thinking in one of the videos of Mousse T and voila!!!...ahh
Below are the two images of Yoda I have done, one in 2003 for a nice pal and the other the recent one I did but with some modifications!
Have a nice start of the week!!..JESUS ANTONIO
ps:What am I doing now!? coloring Luchador!!! :)