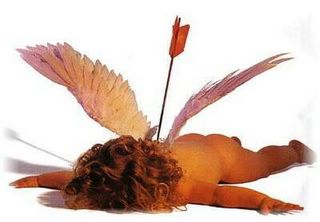 hahahahahah!!!

Well do you remember about the young girl that I have been liking recently?, well today in the morning I was asking for a signal to see If she was the right person to pursue or not.
How cruel is to ask for things..Why?.
She even dared to kiss me goodbye in the cheek and She kissed me tenderly today.
Well We know that...
She is really young.
First problem as I stated some days ago, I have to say that she has an incredible body and She is really really cute and and like the way she laughs and looks at me.I really like her I have to admit.
Her religion
Second problem to solve, I am fine with whatever religion She is... for me it is not a problem at all is more about her religion and what I do for living.
Can you guess what is the third problem around?
Her Father is a Bishop!!!!!!!!!!!!!!!!!!
hahaha so cruel life is!! hahahahahaha!!!
Well so the plan to keep quiet and just forget everything seems to be a MUST!!
hahahahaha.
About the date I have one this Wednesday I hope after that to talk about how well or bad it was!!
Damn!! A Bishop!! I still do not believe it!!
hahaha
Have a great day!!
JESUS ANTONIO