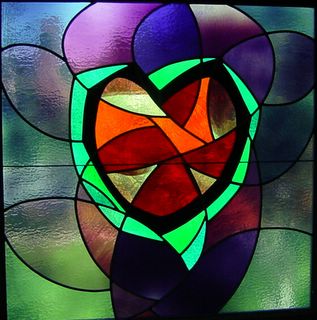 Love

Before getting into topics visit the virtual exposicion in the Museo Nacional Reina Sofia where is held and exposition of ROY LICHTENSTEIN (I have to say that this guy is recognized for swapping and stealing his work from Comics). But you are a much better judge than I. Visit the place at least to see what He did.
http://museoreinasofia.mcu.es/exposiciones/exposicion.php?idexposicion=82
Nik has a new update in his web page. New links and shocking news! and also you can see the work his doing with me and alone.
www.picklepress.net
Also as you know I am available for Cover work, design work and Comission work , I even design tattoos. You know where to reach me.
Well You knew about the tiny toon girl (tiny toon for being young) that I liked and I decided to keep myself away away away from her contact. I am in the same note so nothing further about it.
I decided to start dating or going out just to hang out and see what I can do.
I went out with the other religious girl the one I said was a bit squared in some aspects, Well I have to say I had a nice time with her, She was dressing in black with a nice golden lace on her hips as a belt, me just in black.
We had a nice time. I tried to open up myself a little more and I recognize I tried to scare her telling her more of what I do and how I see life so She can be clear in the way things are.
She started telling about something about ghosts and I was telling her what to do and some rites people do to get away from them from our folkclore and also some things European guys do.
To be honest I had a nice time I didn`t have that fire I had with YOU KNOW WHO or the tiny toon,or Caramel Eyes.
I will treat her more but I decided not to hide anything about the way I think, how do I feel about religion and who I am.
I will treat her more only to have a better idea and not prejudicing myself before taking decisions, I think is the right thing to do.
"Se me subio el muerto"or "Se le subio el muerto" is an expression to say when you feel an spirit over you and you can not move. (Yes, I know that there is a logical explanation regarding the way you breathe while you are asleep,or a little disconnection with your brain but there are also some things We can not explain quite properly.)We started talking about it and She got a bit afraid.
In the overall it was just a nice time!
See you later!!
JESUS ANTONIO