Fellas!!!
You know how deeply I love silent movies and Buster Keaton`s work from that Era.
A day like today it was born the best in my opinion of the silent comedy men.
Buster Keaton as I always say the stoneface boy was an amazing storyteller.
Charles Chaplin was great to have stories that touch your heart but Buster Keaton is in fact the first to use gadgets and resources that many people still use nowadays.
If someday You have the time watch these movies at least.
Seven Chances
The Navigator
The General
The Steamboat
Sherlock Jr
Battling Buttler.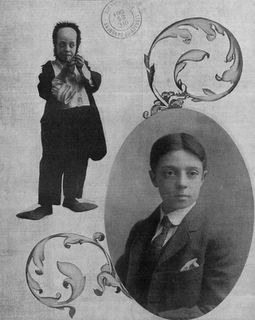 Buster Keaton

You are right Victor the Tertulias with her family would be fun to speak about Demons and Wichtcraft, spiritism and Reincarnation...hahahahhahahahahah!!.
Btw I will receive soon my first Tarot Deck ever (thanks Dear June for the gesture..You are pure sunshine!!!).
Dear Annita let`s start my bio in the comic format...Nik calls me the SoupOpera Man!! hahahaha (I am just kidding...but it would be fun..my life is really odd but fun).
Have a great time!!!
See you later
JESUS ANTONIO